EBUY (CHINA) is a leader in China's packaging product industry, committed to the research and development and manufacturing of woven bag packaging and plastic packaging.
Through nearly 15 years of honest operation and accumulation, the company is committed to the research and manufacture of woven bag packaging and plastic packaging, and creates a win-win situation with partners. Professional production equipment, first-class processing technology, standardized product production requirements.
Cooperating with many foreign companies, the company has a registered capital of 4.5 million yuan, covers an area of 15,000 square meters, and has 100 professional processing and production personnel. The company's main products:Bluk bag, High-quality woven bags, Food-grade plastic packaging bags, AD Star bags, Weed Mat, FIBC and many other products.EBUY (CHINA) CO., LTD. warmly welcomes friends from all over the world for win-win cooperation.
STURDY AND DURABLE

Longer product life cycle

Our products have undergone strict quality control, are durable and have good corrosion resistance. Water resistance, etc.

Extremely durable

A wide variety of products

A wide range of products can meet customer demand for products

FAST DELIVERY

Multiple modes of transportation

After you place your order, the first time to deliver the goods toCONTACT US

FACTORY OUTLET

We have our own factory

We have an area of 15,000 square meters, with 100 professional processing and production personnel.

QUALITY CONTROL

Ensure product high quality and stability!

Our products have passed ISO / CE / REACH / FSC certification. From materials to finished products, our quality control team strictly checks from each step.
How To Help Our Customers To Be Success?
Quick Response Time

We believe that the key to good communication is to be proactive and understand. After you are contacted, our team will contact you within 24 hours. In addition, you can get a quote in just two days.

Comprehensive market analysis

Our experts have many years of experience that will help you research your target markets. In addition, they will be there to help you determine whether your product meets the needs of the relevant market. In this way, we will ensure that your business makes the best decision.

Continuous product improvements

Because of the fierce competition in the market, the product must be continuously improved. can improve product quality based on feedback received from the market. In addition, these improvements will help you stay ahead of the market and even outperform your competitors.

Quality assurance

We are very proud of our quality, if there are any quality problems with our products, we will provide product replacement or refund, to protect the rights and interests of customers.
The company is committed to minimising energy use throughout all its activities, including investing in low-energy technology for manufacturing systems and working in partnership with customers delivering first-class products which are kinder to the planet.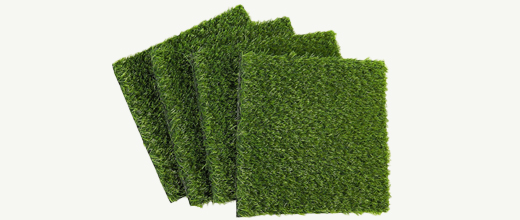 What is an FIBC?
How about your quality?
Can I print my logo on the bag?
Can bulk bags be lifted with a single point hook?

Standard bulk bags with four corner lifting loops cannot be lifted with a single point hook on their own. Pulling the corner lift loops together causes additional stress on the loops and surrounding fabric that the bag was not designed for. Bulk bags can be lifted safely with single hooks when equipped with specialized straps such as Stevedores or with a bulk bag lifting bar.
Just iln the form below and we will response to you within 24 hours.
Focus on the development and manufacturing of healthy and environmentally friendly plastic products.